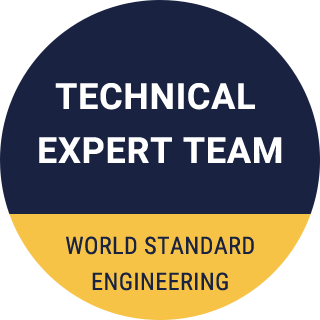 World Standard Development
at
a reasonable price
Using the newest knowledge of AI (machine learning, Deep Learning) and cloud service (AWS, GCP), the best of our Vietnamese developers are working in the field of developing Web applications, Native applications for Android / iOS / Mac / Win, and business systems. Furthermore, we provide PoC (Proof of Concept) in AI (machine learning), development of system using image recognition technology, and commoditizing new study fields, all at a reasonable price.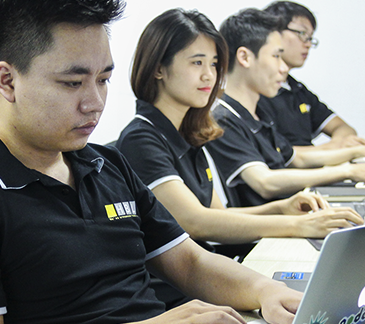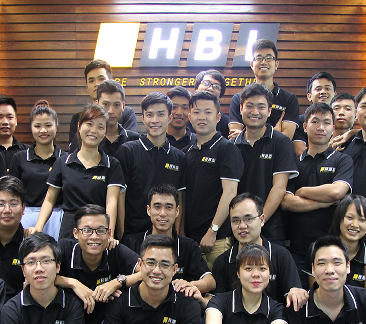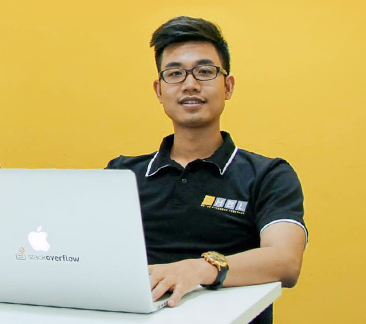 The best member and
the best outcome
at the lowest budget
It was 5 years ago that we started gathering few of those who learnt computer science in the top universities of Vietnam. Since then we have cultivated them. Now, the development department consists of over 100 people, with over 20 teams, all doing their very best to meet the needs of our clients in developing projects and products.
We have kept succeeding in lowering the man-month price with high skill and work efficiency. Our Vietnam branch exists to fulfill the desire "to work with the best people at a low budget" and "to expect the best outcome from a limited budget ".
OUR ELITE TEAM
Presenting our best members
Members with
the best academic
backgrounds
Nearly half of the members at the branch are from Hanoi University of Science and Technology (HUST), a university that is said to be harder to enter than Tokyo University. The other half is also from famous universities in Vietnam. Surprisingly, most of our engineers are from HUST. Not only are they capable of developing and running applications for consumers with their knowledge, they are also capable of preparing research papers and applying them to test developments.
Top 10 universities in Vietnam
No. 1

Hanoi University of Science and Technology

No. 2

Vietnam National University, Hanoi

No. 3

Foreign Trade University

No. 4

Diplomatic Academy of Vietnam

No. 5

Hanoi National University of Education

No. 6

Ho Chi Minh City University of Technology

No. 7

Can Tho University

No. 8

Vinh University

No. 9

The University of Da Nang

No. 10

Hanoi Medical University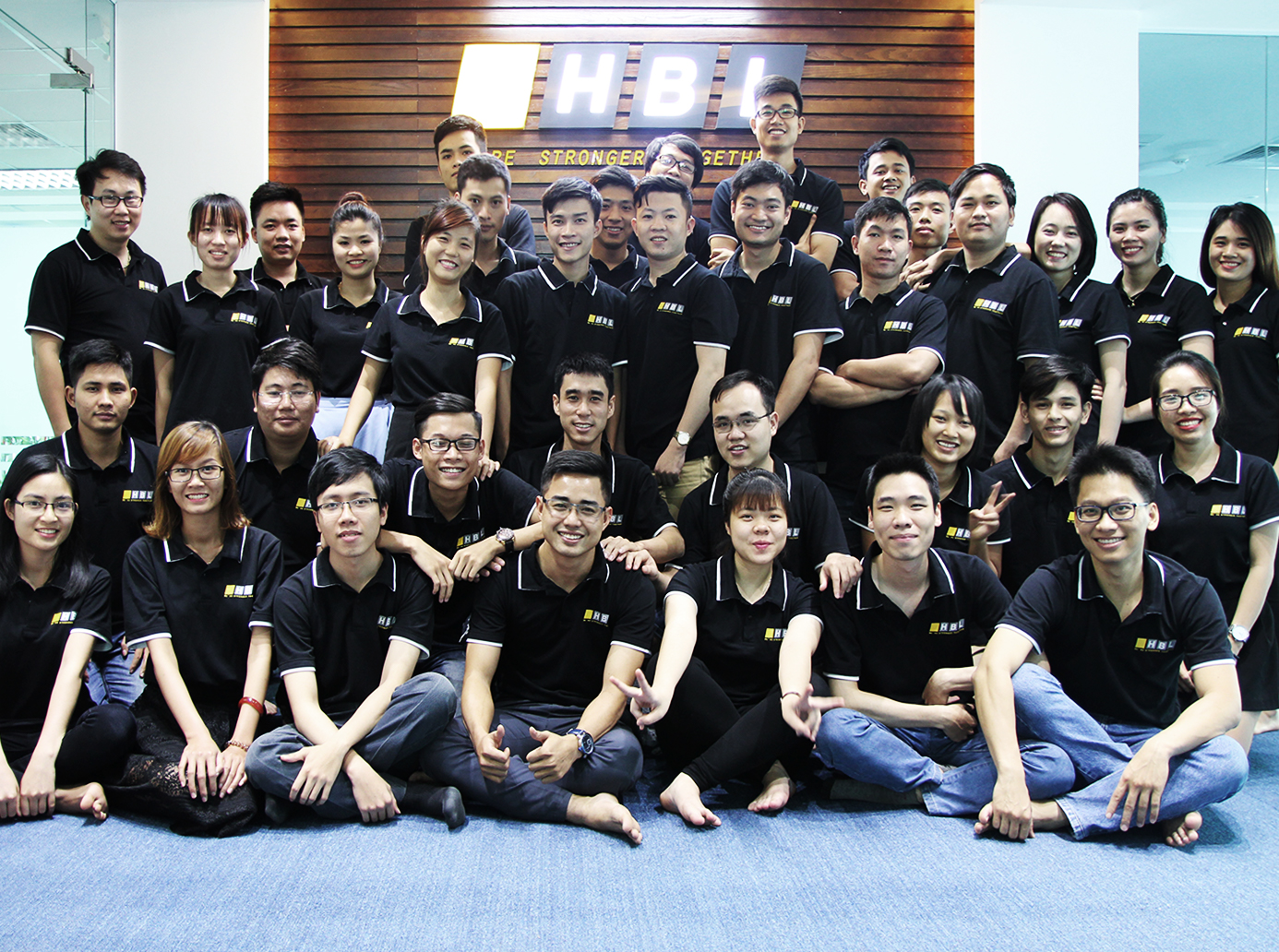 Continuous investment in learning of cutting edge technology
As the Vietnam branch consists of mostly technical experts as it is in the Japan branch, we are making an effort to invest in learning cutting edge technology. For example, we are convincing our employees to learn how to develop average Web applications and to develop in Android / iOS, and to gain knowledge of AI (machine learning), PoC, and image recognition technology.
Nowadays, the word "AI" is widely known, and the motivation to improve work efficiency using the newest technology is increasing. However, developing AI requires time and cost. As it is a technology that is still on its way, the cost for the technical experts is high. Therefore, for companies without experience in the AI field, it will be a large investment requiring significant cost, knowledge, and preparation.
By focusing on the difference in the employment cost between Japan and Vietnam and using the profits to the education of our technical experts, we make it possible to provide skilled experts under a reasonable cost. This way, our business contributes not only to markets in Japan but also to markets all over the world.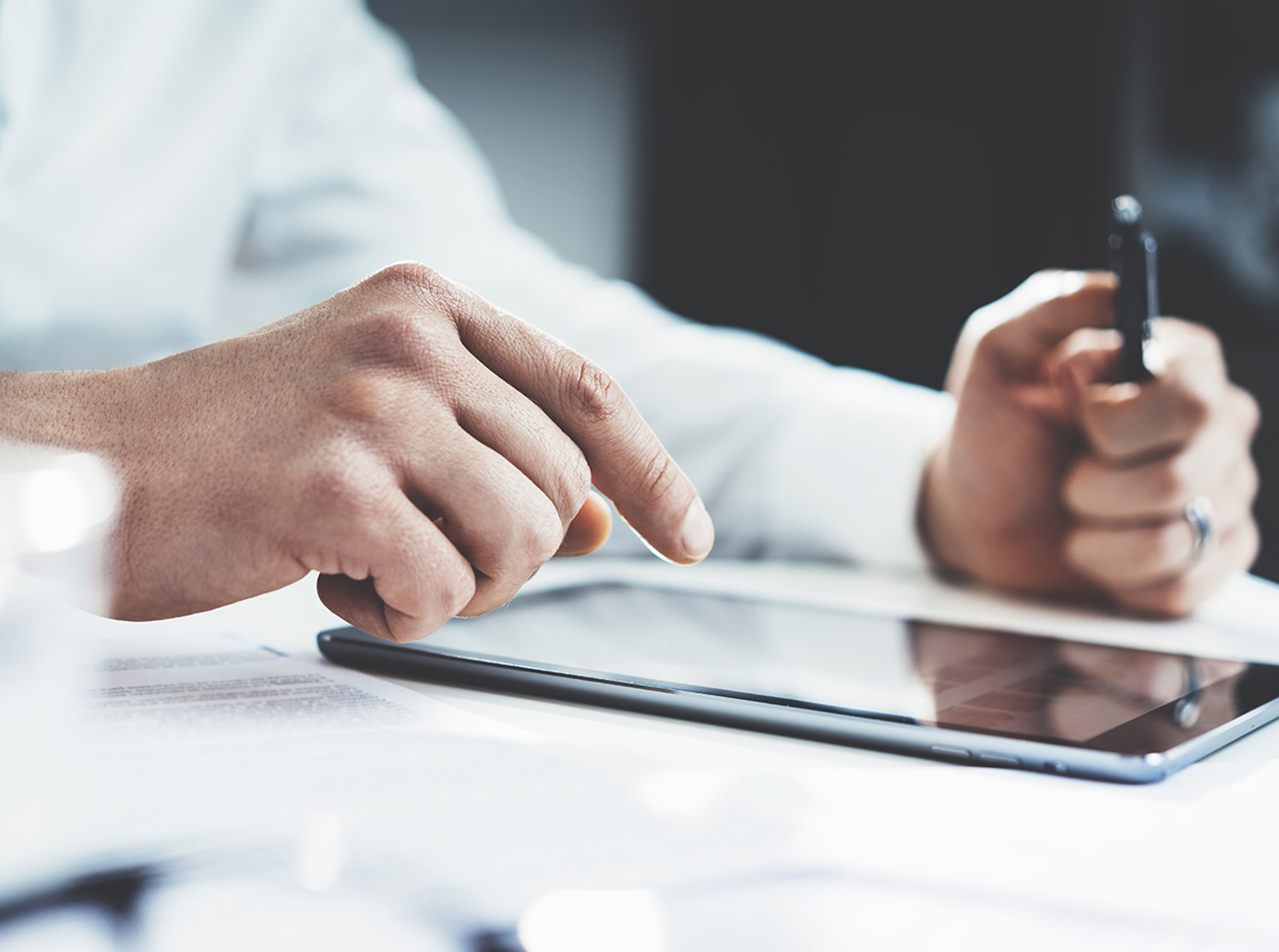 All staff members speak
Japanese & English
All of our technical experts can communicate in Japanese and English without using a translator. Usually, bridge SEs come in help in sorting out the case to lessen the mistakes caused by lack of communication and to increase efficiency. This way, the outcomes will rely on the quality of these bridge SEs, so there may be chances of not being able to put the skills in full use and of extra costs. By being skilled in both Japanese and English, we are able to understand our clients' needs, making it possible to offer the best solution in not only procedures but also throughout the project, commoditizing, and business itself. We will participate in chat tools our clients use (ex: Slack) and deliver efficient communication and development.
We encourage and require all of our staff to learn Japanese and English. So our engineers are studying both languages on and off duty. As we are hoping to grow our business in Japanese and English speaking regions, we will keep investing in the education of language and culture, in addition to technological skills.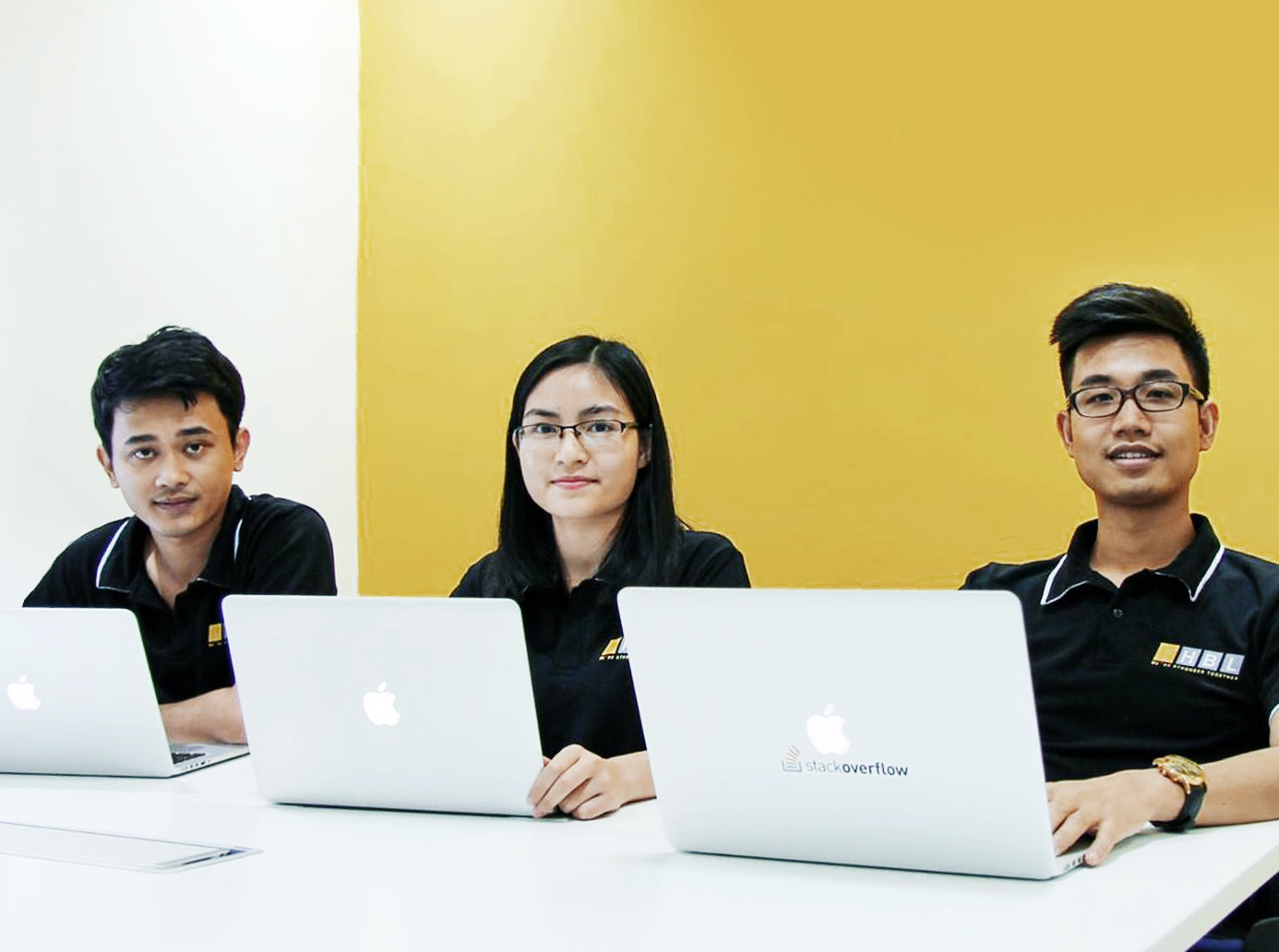 We understand
the standards of Japan
Our Vietnam branch is especially strong in developing software for Japanese companies. One of our strength is that most of our technical experts from HUST have experiences in Japan. They were sponsored by the government to come to Japan, and have experienced in the field of software development from undergraduate days to junior staff days. They are experience in multiple fields, from agile development of startup projects that are flexible, to formal development of system software based on specifications from a major SIer.
As many of our members experienced working in Japanese companies in Japan, their way of working and their perspective towards quality are very similar to that of Japan. We value this very much in hiring and building teams, so even though a staff is highly evaluated in Vietnam, they are not put to work with clients immediately. In addition to learning Japanese and English, we make it a requirement to understand procedures of developing system software in Japan and to learn about quality assurance before participating in a project. We make it our duty not to include someone who is capable of programming but useless on field.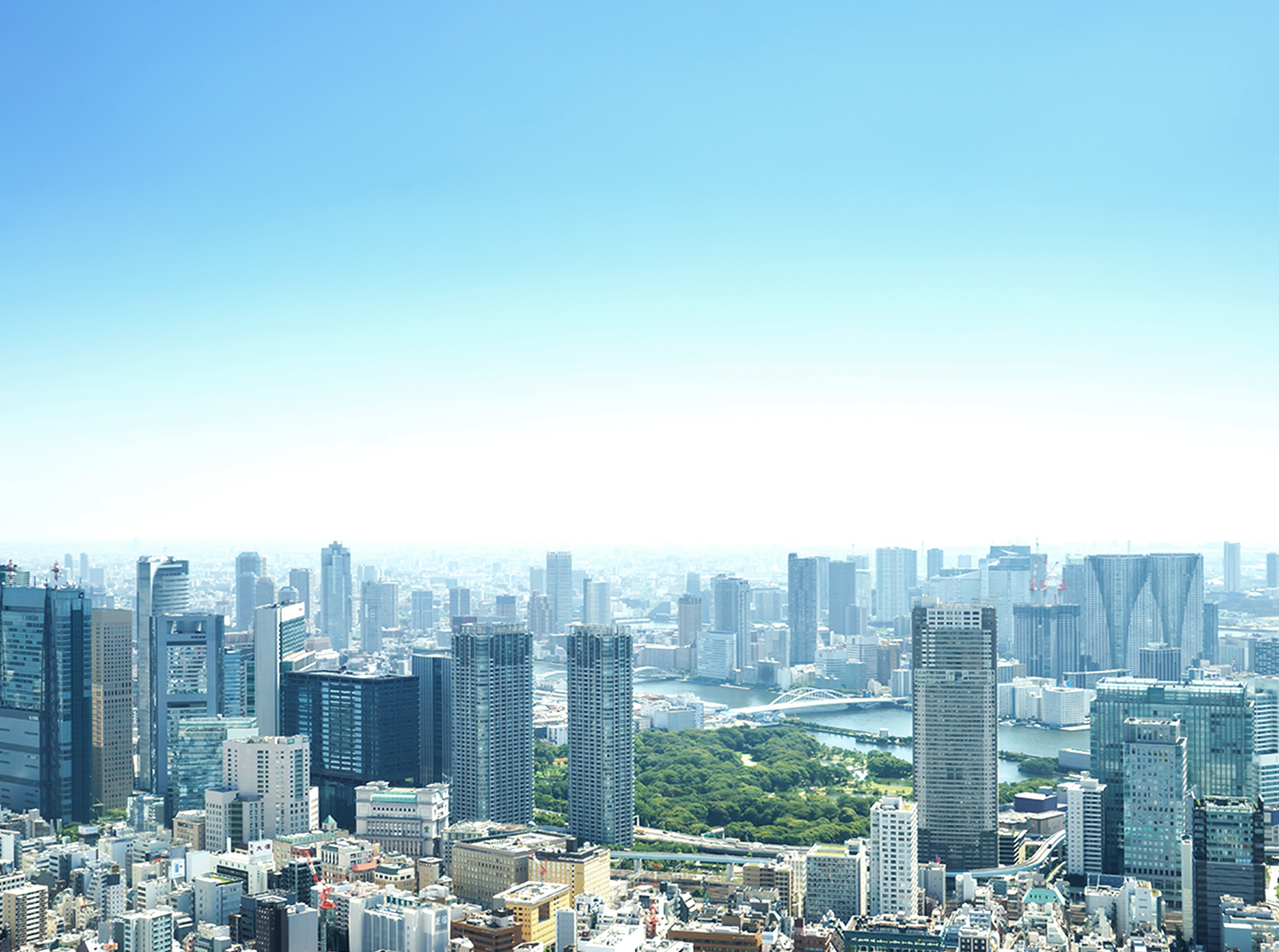 MAXIMUM OUTPUT
With speed and certainty
25~50%
man-month cost
Vietnam is a country that is growing its economy at a high speed. On the other hand, the average wage is about 1/4 of that of Japan. Compared to English speaking countries, it is about 1/10. There is also difference between Ho Chi Minh and Hanoi, and it is cheaper in the latter. However, in Hanoi, there are many universities and schools that grow brilliant IT engineers, including HUST, making it a place with excellent human resources. The Vietnam government is backing up to grow helpful engineers, and as an outcome, Hanoi is a place where talented workers can be found at reasonable wage.
By hiring many of these engineers who are from HUST, we have succeeded in achieving both low price and high quality.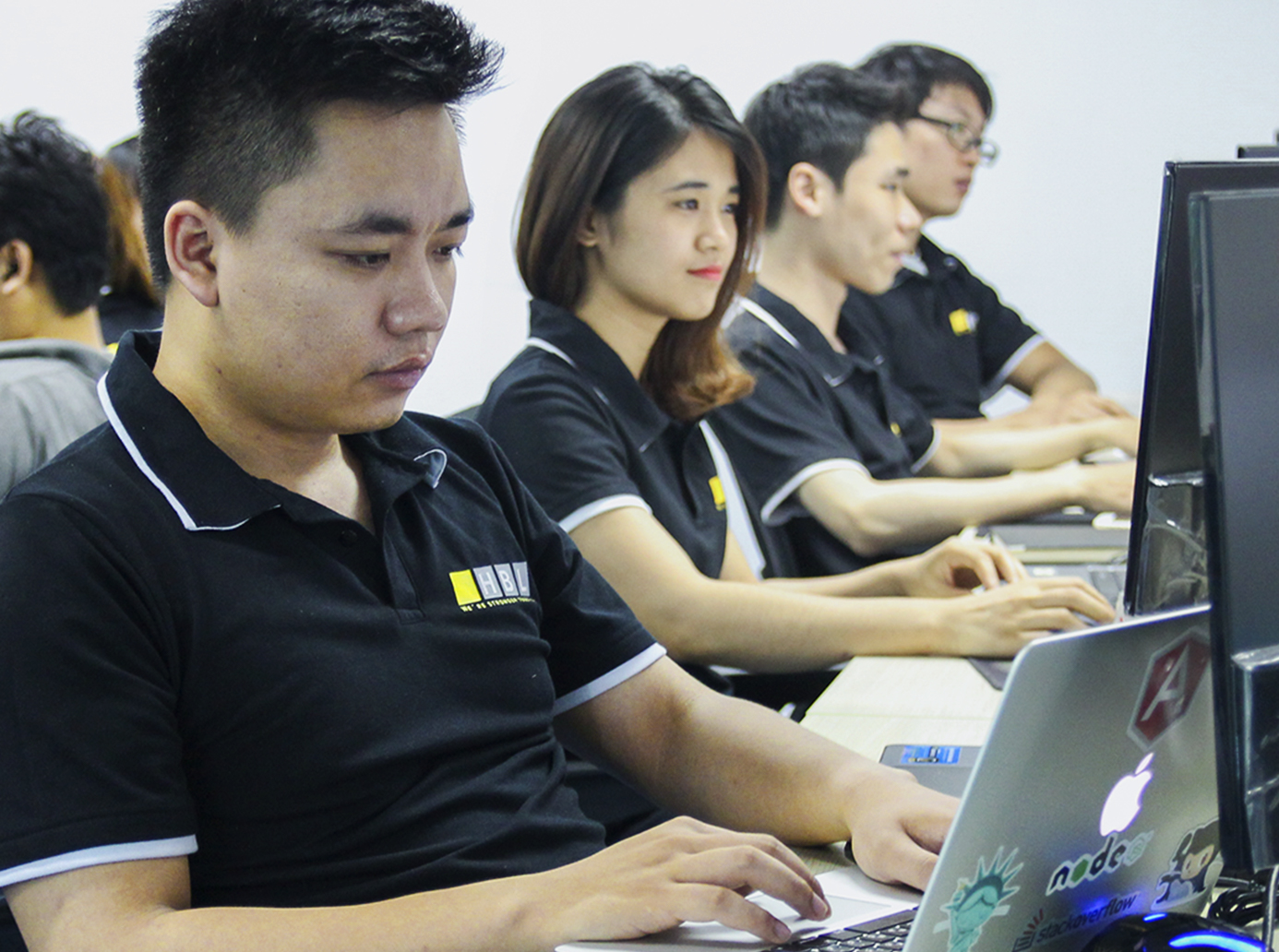 Quality equivalent to
self-developed systems
As the rates are lower with offshore development than with hiring new people from Japanese and English speaking regions, there are many cases when we help with developments continuously after the final submission. To make it convenient for continuous development, we are achieving high quality in the management system and source codes. For example, we maintain documents for developers and also review and maintain the source codes periodically.
The documents are not made by translators to finish off the project. They are documents for developers so that we can share information and continue the maintenance, and are written by engineers-in-charge who studies both Japanese and English. This way, we can smoothly take over the project in times of maintenance or additional orders. They are not documents that are quickly made ad-lib. We make the documents with care, so that we can work with our clients on long term and so that they can use the developed product and the documents together.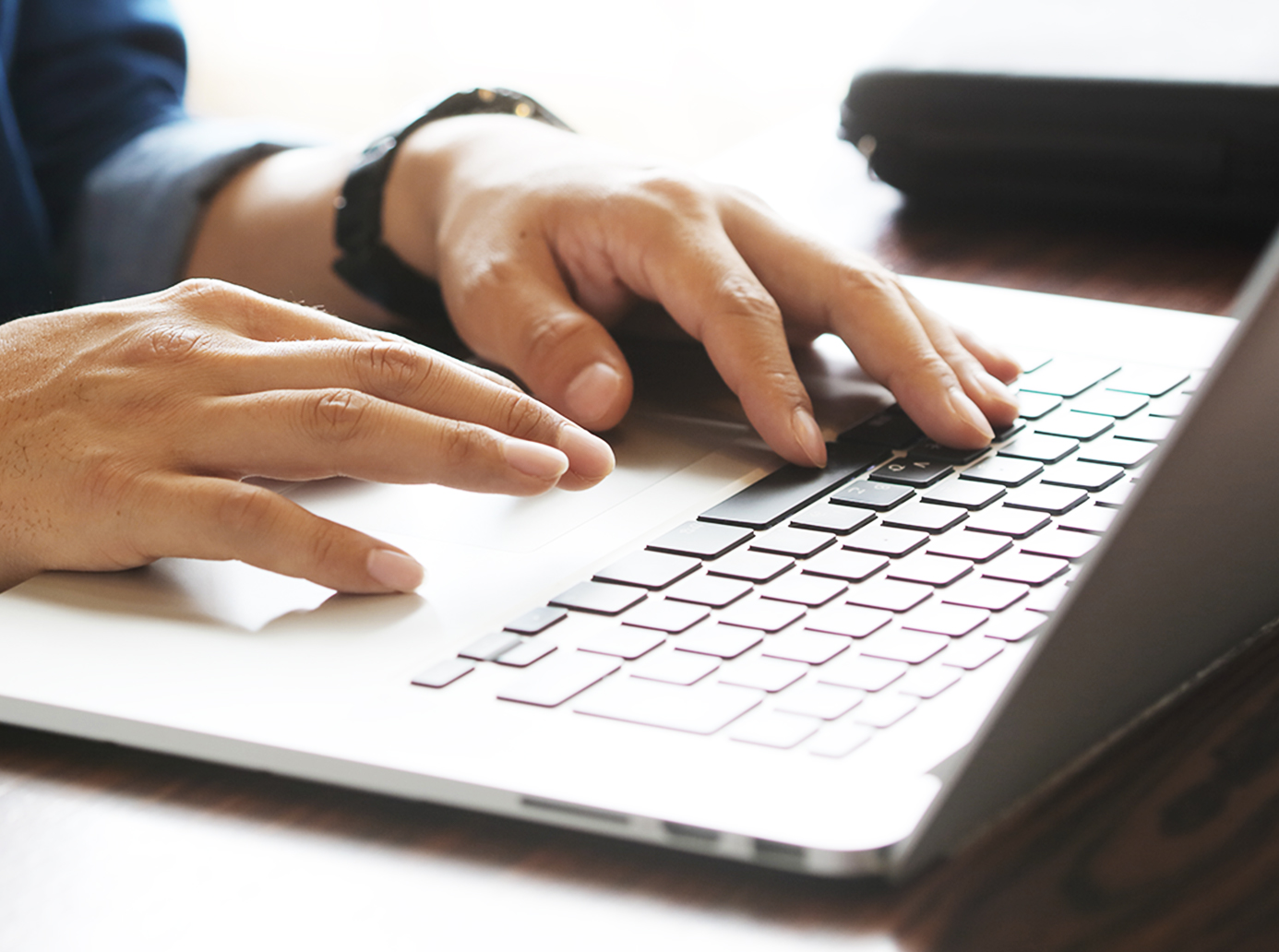 Achievements in AI (Machine Learning, Deep Learning)
and image recognition
In Japan, due to its excessive demand, we are hiring and growing many researchers and technical experts in the rare fields. Especially machine learning and image recognition are skills that are in need, so our staffs have the opportunity to lecture in seminars not only in Vietnam but also in Japan. This brings a chance of business alliance between the two countries as well. There are cases when we collaborate with our clients' team and other times, we have our clients try our skills when they are not experienced in the field. We are happy to work with both.
It is widely known that the application of machine learning and image recognition requires long-term actions. The initial development requires time and cost, but so does the designing and constructing of data assets. However, we have the knowledge and experience that make it possible to save time in the designing phase. In the constructing phase, we can present you the best cost performance by taking advantage of the wage difference between Vietnam and Japan. Therefore, our achievement in Vietnam branch gives you merits both short-term and long-term.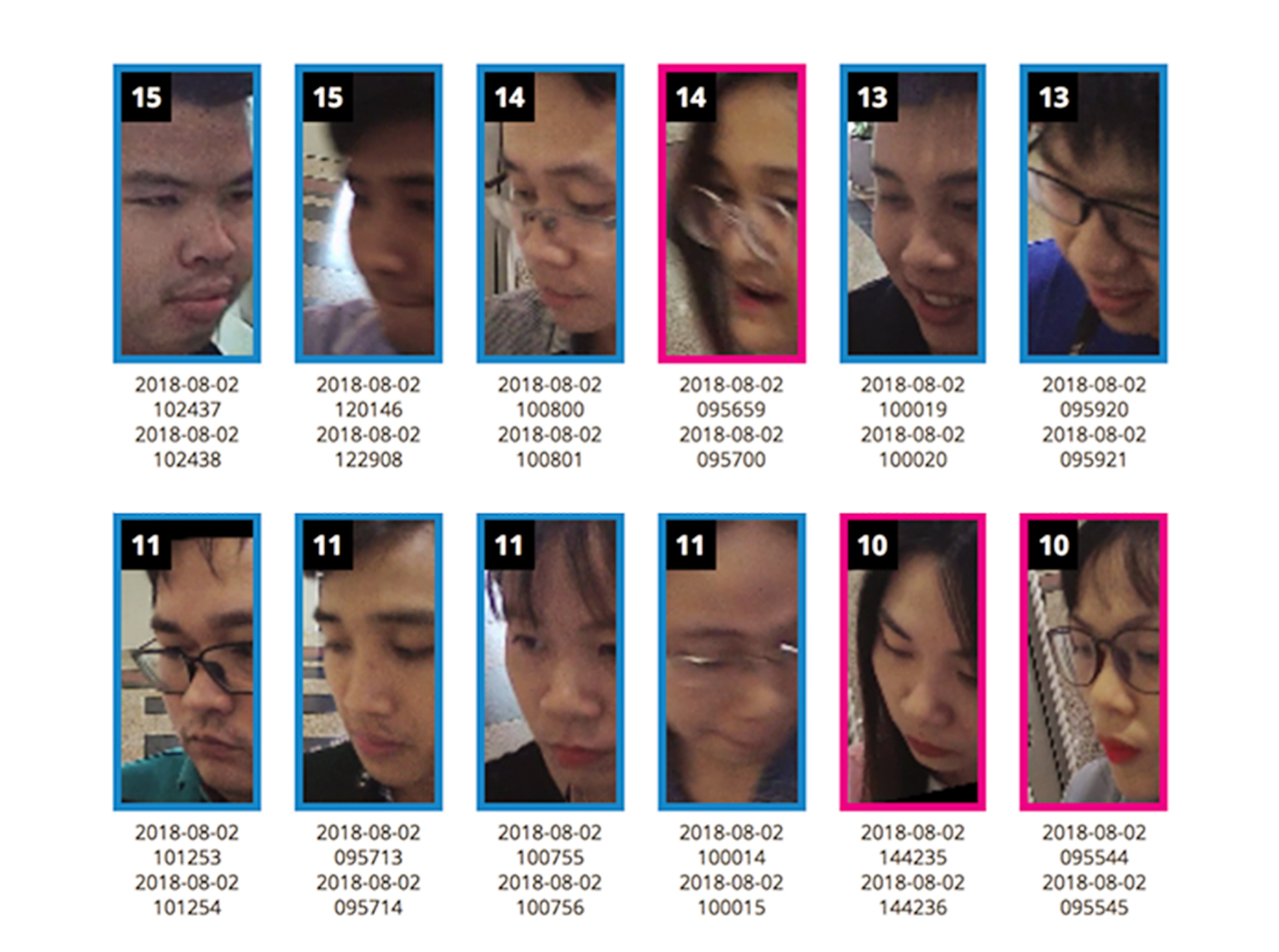 MOST POPULAR
DEVELOPMENT AREA
We use the newest technology in machine learning, image recognition, and other studied skills
to accelerate the creation of epic services with our clients

Web Application Development

We correspond to many cases flexibly. The possible fields include; development from scratch, customizing open source software, and WebCMS part and front end part of smartphone application.

Developing environment:

PHP, Golang, Ruby, Java, Nodejs / Laravel, Cake, Symfony, Ruby On Rails, Express, Gin gonic / Mysql, Prosgresql, Oracle

Operational environment:

We develop in any preferred environment including cloud servers such as AWS and GCP.

Mobile Application Development

We develop on smartphones / tablets using Android / iOS. We are skilled in both Native and Web based development.

Developing environment:

Swift, Objective-C, Java, React-native /
Xcode, React-native / Sqllite

Operational environment:

We develop in any preferred environment including cloud servers such as AWS and GCP.

Social Game Development

We support fully from development to operation.

Developing environment:

C++ / Unity, Cocos2dx, Cocos3dx / Sqllite

Operational environment:

We develop in any preferred environment including cloud servers such as AWS and GCP.

AI (machine learning) Studies

We help out in developing studies using AI and capitalization of data in the field of machine learning. We also assist in developing applications utilizing them.

Developing environment:

Python / Tensorflow

Operational environment:

We develop in any preferred environment including cloud servers such as AWS and GCP.
We develop many systems starting from
Web and mobile applications
The ratio as of Jan. 2nd, 2018
Web Application Development
KPI analysis system
Company goal management system
Payment management system
Fortune teller matching websites
Product review websites
Mobile Application Development
Employment support application
Flea market application
Product review application
Communication application for idols
Game Development
Operating social puzzle games
Developing tower defense games
AI Studies
R&D including AI
Plug-in development
OUR ACHIEVEMENTS
Here are some of the projects we worked in
Web service analyzing the reaction against event information and
push notifications in the game

Web Application

Developing environment:

PHP, Yii2, Angularjs, AWS

Term:

4 months

Simple cloud system managing evaluation and goals


Web Application

Developing environment:

Ruby on Rails, SendGrid, AWS

Term:

4 months

Sharing economy application
enabling transfer of things and skills

Mobile Application
(iOS, Android)

Developing environment:

Java, React native

Term:

4 months

Tool using video recognition and machine learning
to distinguish, count, and analyze new users and repeaters

Software package

Developing environment:

Machine learning: Python, TensorFlow
Counting, etc.: Ruby on Rails, AWS

Term:

2 months until the initial release (continuous data asset construction afterwards)
We have developed so many more systems starting from
web and mobile applications, and are receiving great reviews from our clients.
Number of projects done
Over 100

The nationality of our clients
Japanese / English speaking region only

Number of our clients
Including venture and listed companies
Over 20

Percentage of repeat clients
95%
CONTRACT
We have 3 types of contract.
We will propose the best one that meets your needs.
Time and Material
(T & M) Contract

It is a type of contract in which we agree on a rate based on time and the maximum working hours and receive payment by the operated hours. We will have scheduled meetings every week or every other week to report about scheduled operation and achievements. The invoice will be issued by the end of each month.
Quasi-Mandate Development Contract

We handle the commonly used quasi-mandate contracts.
Development Operating Assignment Contract

We handle the commonly used operating agreements for development.
FLOW
The flow of contract to actual business is as follows.
1.

Inquiry

Please fill in the below form and contact us.
2.

Interview

The personnel in charge of Vietnam branch living in Japan will meet you. We will ask about your inquiry and propose the best way of contract and development system.
3.

Contract

Once the contract is made, we will assign contact staff and engineers and begin our work.
FAQ
We have put together the frequently asked questions.
Will there be effects of time difference?

The time difference is small due to the close distance, so there are hardly any effects on business.
Vietnam is about 3,600km from Japan, and it takes about 5 and a half hours to Ho Chi Minh.
The time difference is only 2 hours, so it is possible to make contact during business hours in Japan.
Can we get an estimate first?

Certainly. Please feel free to contact us.
Can we get a company pamphlet first?

Certainly. Please contact us and we will send the newest one.
How many staffs are there?

There are about 120 staffs. As for the developers, there about 100. (As of Oct., 2018)
Can we talk in person? Can we see the development sites?

Of course. The management team does go back to Vietnam periodically, but they live in Japan.
Japan branch is based in Shinjuku, so we can talk anywhere in Tokyo.
We are also more than delighted to show our Vietnam branch if you are interested.
CONTACT US
Please fill in the required items and inquire.
※ is a required field